Below are articles and appearances by Geoff Anderson in relation to using video to boost business.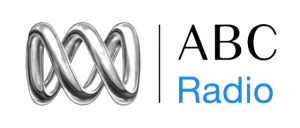 Scott Levi and Geoff Anderson talk about using video for business.
      Dan Mullins chats with Geoff Anderson about Shoot Me Now
Geoff was invited to give a short presentation to 600 people in Brisbane about his experience with the Key Person of Influence program.
Management Today
How to increase sales using video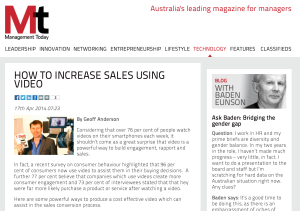 Read the article here
CLUBS & PUBS MANAGER
Show them what you want using video on your website
GO-GIVERS AUSTRALIA BLOG
How to lose the clients you don't want anyway
EQUIPPED
5 tips for presenting on camera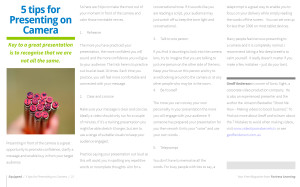 View the Equipped magazine at  http://fortresslearning.com.au/wp-content/uploads/2014/04/EQUIPPED_MAGAZINE_APRIL_2014.pdf
 The ARA Retailer
5 Ways to build your customer base through video.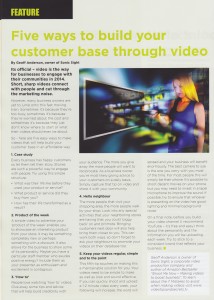 Leaders in Heels
How to make a professional looking video on a budget
http://leadersinheels.com/business/how-to-make-professional-looking-video-on-a-budget/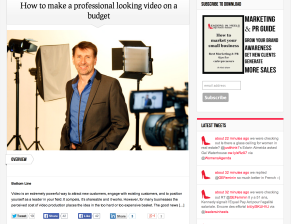 Australian Broker
10 Things to Avoid when making videos for your business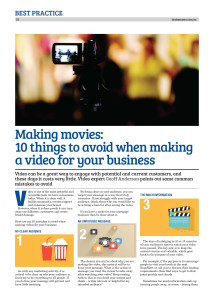 Australian Plumbers Magazine
Video – Your next business tool
http://issuu.com/robbee/docs/6321_api_magazine_jun_2014/28